Let Neopoints.in help you become a millionaire on Neopets instantly! With excellent customer service and the most affordable rates on the market, why not buy from us. Unlike other sites who only care about your money, we here at Neopoints.in have our priority on the safety of our customers. If you have any questions at all, please do not hesitate to contact us. Buy Neopoints from Neopoints.in today and fulfill your wildest dreams on Neopets!
Monthly Specials - September 2014
For the month of July/August, we have reduced the price of the Meowclops! This item is estimated to be around 8,000,000NP on the Neopian Trading Post, and is a very easy to sell item! Being a popular avatar item, it will always be in high demand. Adding in the fact that it is r180, also makes it a great investment. Grab the Meowclops today for only $20. Please be aware, that you might not receive the normal meowclops, and will most likely receive a colored one. Purchasing more than one does qualify for discounts; 2 for $37|3 for $52|4 for $60|5 for $70. Contact me today to purchase!
Neopets Main Accounts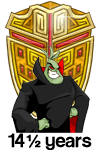 At Neopoints.in, we have a wide selection of
Neopets Main Accounts
to meet all your needs. Whether you're a avatar collector, trophy accumulator, item hoarder, unconverted neopet fanatic, or etc., we have the right main account for you! View our vast stock of main accounts
here
today.
Neopets Clearance Shop
The
Clearance Shop
is a subsection of our website where you will find rather rare neopets items at heavily reduced prices. In this shop, most of the items will range in prices from $1-2 per million. Discounts on bulk purchases can be made upon request. In addition, all these items are already in stock, so you will not have to wait upon us to buy these items (which means essentially instant delivery, yeah!). Check out our Clearance Shop today!